Client
FromAtoB
Services
Product design
Branding
Consultancy
It will be a while before travelling on public transport will again be as commonplace as it was before the Covid-19 era. Travellers must keep their distance, and touch as little as possible with their hands. More than ever passengers are required to show consideration towards each other. This asks for a positive approach that motivates instead of puts people off.
"Travel with your heart" introduces this positive image, that calls for safe and sound behaviour. The logo with the red heart and the figure with the outstretched arms refers to Leonardo da Vinci's Vitruvius man and the necessary distance between people of 1.5 meters. The logo can be used as a pictogram, and be worn as a badge by both travellers and public transport staff. This way it connects people and stimulates solidarity. The Vitruvius man shows the human body proportions and its own space. The width of a human's spread out arms equals the length of the body, and measures the required social distance.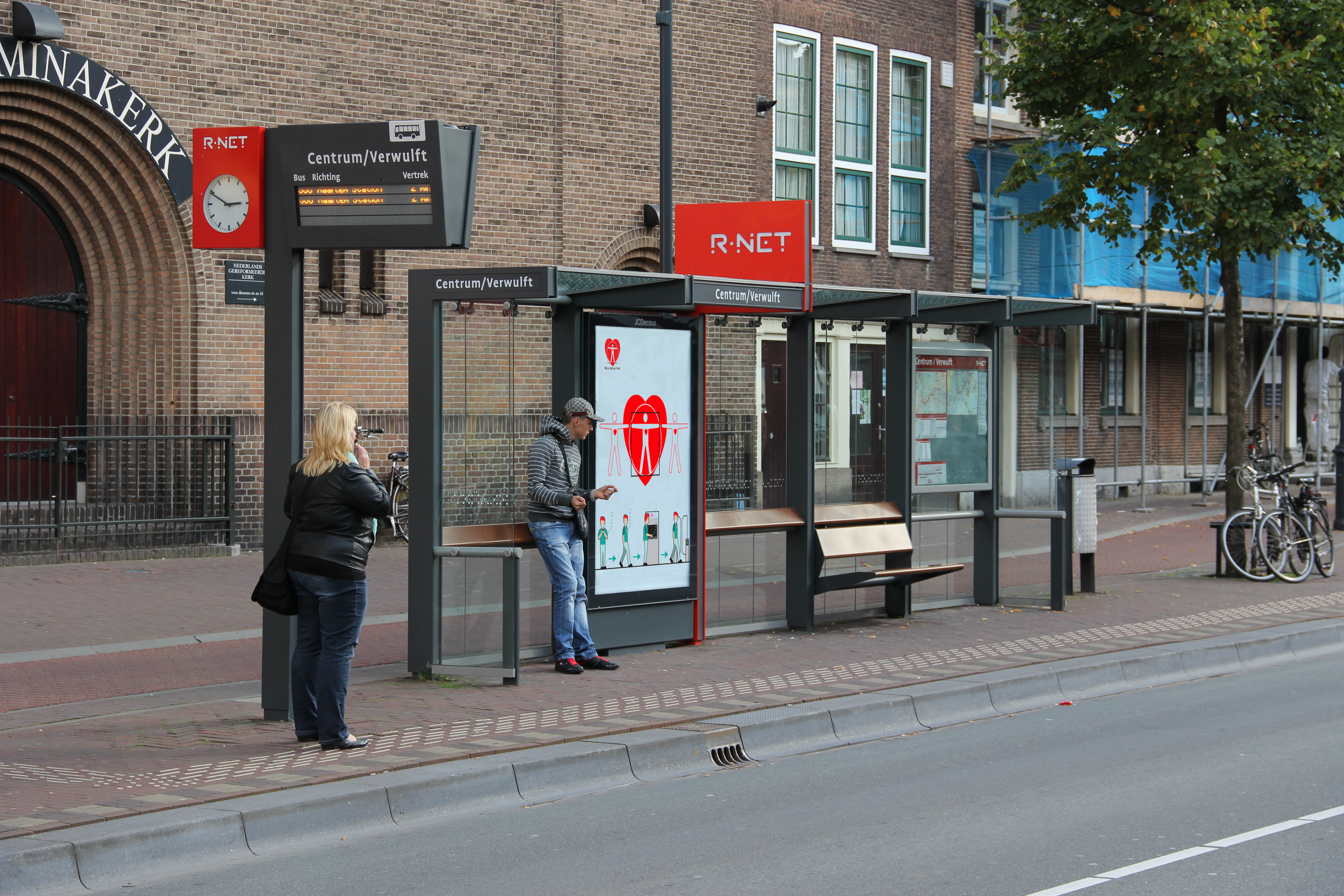 Lines, stripes, barricade tape and prohibition signs give a negative feeling and visual overload, which can feel oppressive and ultimately cause resistance. Moreover, in many cases the situation might be too complicated to be regulated by lines and stripes and barricade tapes. "Travel with your Heart" appeals to the positive side of things: what you can do, what is allowed, where you can sit and are allowed to walk, and how you can take better care of yourself and your fellow passengers.
Travellers and public transport staff can wear a badge, pin or bracelet to show their dedication to "the new way to travel". They become this new way's ambassadors.
The logo can be used in different places and in different ways within the Public Transport world, on vehicles, information posters, billboards, in apps and so on.
Special products help make safe travel easy:
– A ring to use on push buttons to open doors of public transport vehicles
– A touch pen to operate touch screens of for instance pay terminals
– A small bottle of hand gel to clean your hands
More information about 'Travel with your heart': info@fromatob.nl